Hidden Signs of Water Damage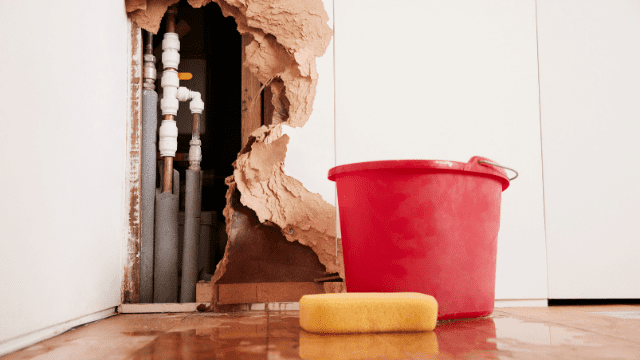 It's easy to spot most signs of water damage. Obvious signs of pooling, stains on your ceilings or floors, these are the type of things that everyone is sure to spot with ease. Often, these will appear in the wake of a bad storm as a result of exterior damage or a foundational breach. But, there's water damage that can lurk unseen as well. Whether it's the result of a faulty appliance, a backed-up drain, or old pipes there are a number of hidden sources that can cause water damage that can remain unseen. 
Today United Water Restoration Group of Port St. Lucie, Florida would like to discuss two of the more common tell-tale signs of water damage to help ensure that you're able to keep your property secure and also aid you in dealing with your insurance company.
What To Watch For When The Signs Are Hidden
You may have water damage and not even realize it right away. It's a scary thought, but a property owner can still likely catch these before it becomes a more serious problem. Signs of water damage that you can't see can actually pose a bigger risk. To track unseen signs you'll want a sharp sense of hearing, and a keen sense of smell.
Sometimes it can be hard to get your home completely silent, but if you suspect you may have unseen water damage you'll want to get it as quiet as possible. Carefully traverse your property with an ear out and listen for the tell-tale sign of a dripping noise. Try to isolate this sign of water damage as closely as you can.
Pay Attention For Strange Odors
You may not hear a drip, but if you smell a musty odor or you have the odor accompanying a drip this is almost definitely a sign of water damage, and a potential sign of mold formation.
Just because you can't see it doesn't mean it's not doing damage inside your walls or floors. Left unchecked a small problem can easily become a larger issue, and the larger the issue the more costly it becomes to resolve.
If You Have Water Damage, Call Us Today
These are just a couple of the more hidden signs of water damage that property owners can look for. When you've spotted one or more, it may be time to bring in the professionals; that's where we come in. United Water Restoration Group of Port St. Lucie, Florida is here for you. We offer 100% satisfaction guaranteed, our service line is available 24/7, and we're able to work with all insurance providers. Contact us today at (772) 247-0907, we're here for you.